Administrator
Car: 2007 Acura TL-S
Join Date: Jan 2008
Posts: 559
Thanks: 10
Thanked 40 Times in 30 Posts
RIDE of the MONTH - July 2012
---
CONGRATULATIONS!
badgx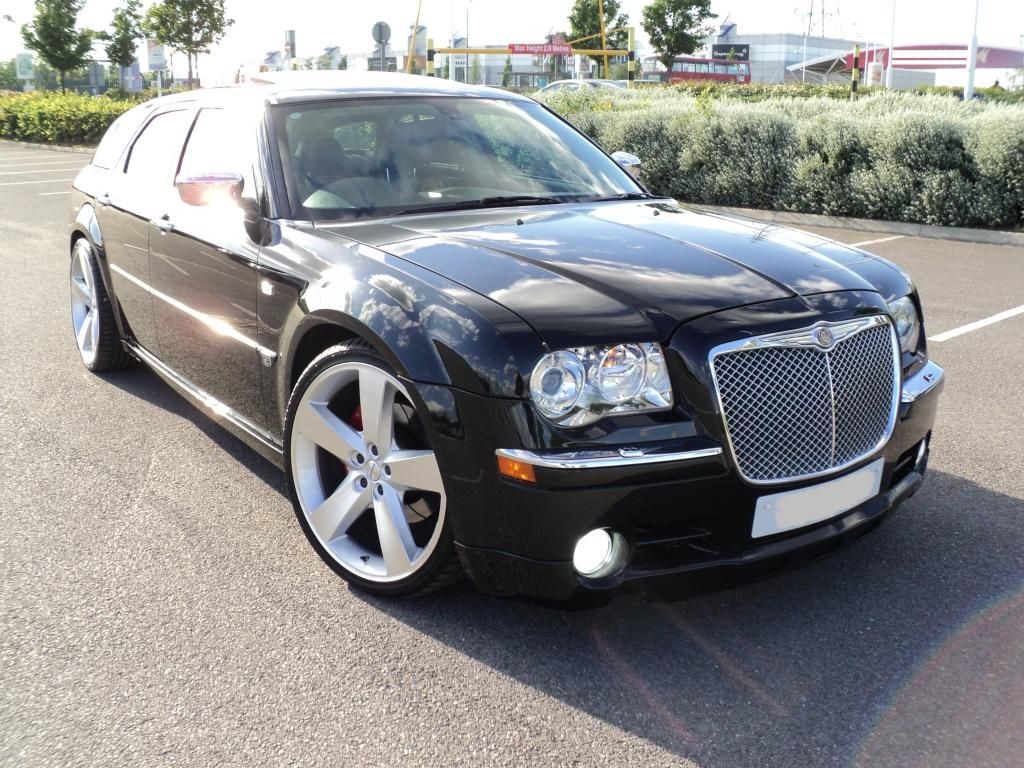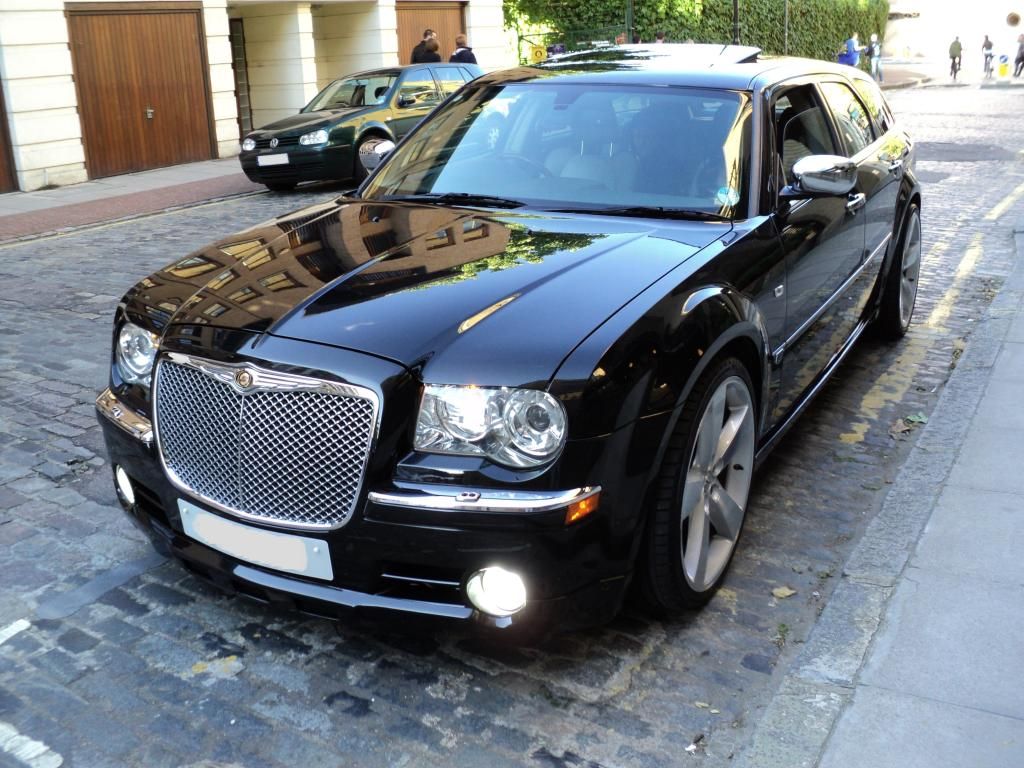 MOD LIST AS IT STANDS
WHEELS & SUSPENSION
Startech Monostar IV 22" wheels front 9J & rears 10J
Front Continental Contact 2 265/30/22, rear Continental Contact 2 295/25/22
Eibach front camber arms, Eibach rear camber bushes
SRT8 coil springs all round
EBC cross grooved & dimpled brake disc front & back
MGP brake caliper covers
EBC ceramic front & rear brake pads
H&R hubcentric 25mm track extensions front & back
Wheel hub stud mod 5mm
EXTERIOR
Startech front air dam spoiler
Startech side skirts with rear vents & LED illuminated ground lighting
Startech rear exhaust valance
Startech grill
Door mirror LED ground lighting
Rear number plate SMD LED upgrade
Rearview reverse colour camera
Unipar SL700 & Redlflex F/B laser jammer
HEMI C fender shield emblem
OEM HEMI tailgate emblem
HID 6K headlight conversion
HID 6K foglight conversion
HID 6K reverse light conversion
Headlight egg yolk conversion
INTERIOR
AMG Paddle shifter
PLCMan shifter control module
Road Angle Professional
Sony PS3 games console (blu ray) & wireless handset controller
Mopar VES & twin wireless headphones
Parrot bluetooth handfree kit ISO loomed
Veba 5.8" twin colour sunvisor screens
CostelEtech lockpic
BT pink thingy
Full interior LED lighting package
Startech brushed aluminium illuminated door entry sills
DVB Veba freeview colour tv tuner
DVB Veba amplified antenna
Wired FM modulator & ipod adaptor
B pillar 1" Alpine component tweeter (100 watt rms)/stock REJ NAV Boston Premium Audio
Electric heated seat switch SMD LED mod
Centre console (VES) compartment LED illumination
(latest mod)
ENGINE (5.7), EXHAUST & MISCELLANEOUS
Predator 91 CAI (91AKI/95RON)
Mopar front strut tower brace
Moroso catch can
AFE CAI (dry media)
HKS Iridium M Series race spark plugs
Catback Flowmaster American Thunder 40 series
Fuse11 mod
JET 180 T-stat delete
K&N performance gold oil filter
Magnetic sump plug
| | |
| --- | --- |
| The Following User Says Thank You to Administrator For This Useful Post: | |
Senior Contributing Member
Car: 2006 Chrysler 300c SRT-8
Join Date: Aug 2009
Location: Minot,ND
Posts: 574
Thanks: 35
Thanked 37 Times in 37 Posts
Congrats on the win!

Sent from my DROID RAZR using AutoGuide.Com Free App
---
| | |
| --- | --- |
| The Following User Says Thank You to mattd_951 For This Useful Post: | |
Lifetime Premium Member
Car: 2006 Chrysler 300c SRT8
Join Date: Nov 2009
Location: Deadwood S.D.
Posts: 7,078
Thanks: 500
Thanked 629 Times in 585 Posts
Congratz man ,first from overseas but not the last.sic car man
---
See My Garage
http://www.300cforums.com/forums/gar...ehicle_id=1129
SRT
A Factory Hotrod
| | |
| --- | --- |
| The Following User Says Thank You to Sodak For This Useful Post: | |
Lifetime Premium Member
Car: 2006 Chrysler 5.7 Hemi STARTECH EDITION PRINS VSI LPG & KEIHIN INJECTORS (AIRLIFT PERFORMANCE) AUTOPILOT V2
Join Date: Jun 2011
Location: London, UK
Posts: 4,843
Thanks: 518
Thanked 530 Times in 466 Posts
A special thank you to the administrator and everybody for the kind words and generous votes. Its great to take part! Thanks everybody !
---
One step for man, one giant leap for mankind
Airlift Performance Autopilot V2___________________________________________Air_Management_ System
Lifetime Premium Member
Car: 2008 Chrysler 300C crd touring
Join Date: Feb 2011
Location: Buckinghamshire
Posts: 62
Thanks: 5
Thanked 6 Times in 6 Posts
A well deserved win , congratulations GO team GB
| | |
| --- | --- |
| The Following User Says Thank You to soapbox jonny For This Useful Post: | |
Lifetime Premium Member
Car: 2010 Chrysler 300C SRT8
Join Date: Jun 2012
Location: Cajun Country - (Louisiana)
Posts: 443
Thanks: 21
Thanked 20 Times in 20 Posts
Congratulations badgx!
---
2010 300C SRT8
Performance Upgrades
-LMI Carbon Fiber AirHammer Design CAI
-Jet 180 Therm
-inTune Diablo Tune loaded
-Billet Technology Catch Can

Appearance Upgrades
-E&G Rear Spoiler
-Grip Grille
-Clear Corner Lenses
-Billet Technology Engine Bay Kit
-Painted Coolant Reservoir by Show & Performance
-Plasma Halos by Oracle Lighting
| | |
| --- | --- |
| The Following User Says Thank You to denthird For This Useful Post: | |
Super Moderator
Car: 2006 Chrysler SRT8
Join Date: Apr 2007
Location: Oregon
Posts: 17,755
Thanks: 348
Thanked 2,135 Times in 1,933 Posts
Congratulations!!!
---
Michael
2006 300C SRT8
| | |
| --- | --- |
| The Following User Says Thank You to MADDOG For This Useful Post: | |
Lifetime Premium Member
Car: 2006 Chrysler 5.7 Hemi STARTECH EDITION PRINS VSI LPG & KEIHIN INJECTORS (AIRLIFT PERFORMANCE) AUTOPILOT V2
Join Date: Jun 2011
Location: London, UK
Posts: 4,843
Thanks: 518
Thanked 530 Times in 466 Posts
Thank you again
Lifetime Premium Member
Car: 2006 Chrysler 300C
Join Date: May 2009
Location: Columbus, OH
Posts: 6,769
Thanks: 637
Thanked 559 Times in 431 Posts
Congrats! Well deserved
---
Grillcraft SW grill / VIP300C eyelids / HID lows & fogs / LED halos
/ IPCW tails

SRT8 front lip & rear wing /
15% ceramic tint
/ JL Audio sound / BT everything
DS
Trinity / 180 tstat / AFE CAI / MF hi-flow cats, mids, catback / DMH cutouts

MOOG suspension / R1 Concepts brakes / 20" Konig Blix 1 / Kuhmo 275/45/20
See more mods >>>> FISCH'S GARAGE
| | |
| --- | --- |
| The Following User Says Thank You to Fisch For This Useful Post: | |
Senior Member
Car: 2005 Chrysler 300c
Join Date: Apr 2012
Location: El paso tx
Posts: 319
Thanks: 1
Thanked 4 Times in 4 Posts
Congrats man, the car looks awesome


Sent from my Autoguide iPhone app
| | |
| --- | --- |
| The Following User Says Thank You to Joe79692 For This Useful Post: | |
Posting Rules

You may not post new threads

You may post replies

You may not post attachments

You may not edit your posts

---

HTML code is On

---