A couple photos from Friday night... SRT8 central :grouphug: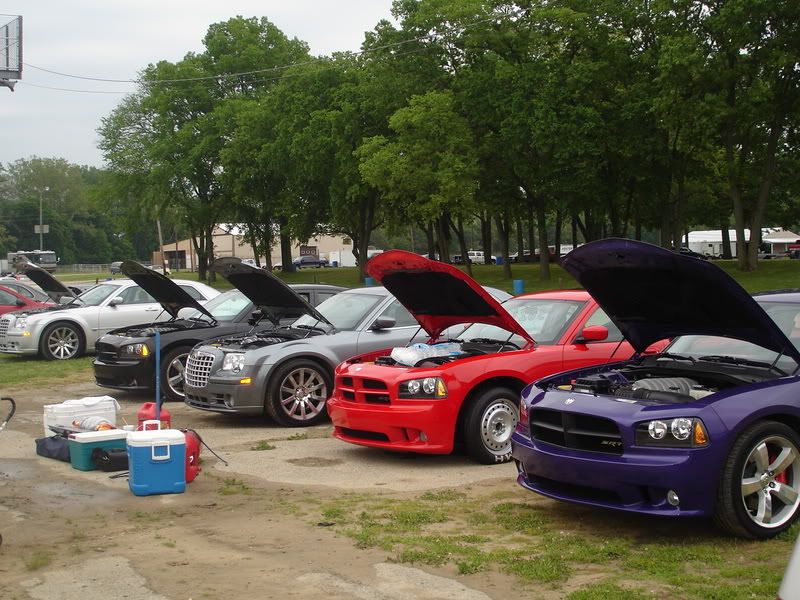 Traction was really tough and I ran a best of
[email protected]
, and that was with a 60 foot of 2.054. My worst of 9 runs was 13.091 and my lowest trap was 109.74 so I was happy. I had some fun kills that night, muscle cars, to ricer specials so I feel like my car is running strong for the mods. DA was between +600-700 so we had some pretty good air for Ohio.
You can really see here how mismatched the paint is on my new front spoiler. No worries, it's going back in for a repaint in 10 days and a MOPAR dub grille is going on too! Bling
Eric