Discussion Starter
•
#1
•
...or should I say early this morning. Mike and I have been watching the density altitudes and figured this would be as good as it gets for the rest of the season and Muncie Indiana has a track that has a rep for hooking up pretty well. Mike says it has "action traction"
or that's their motto anyway.
The DA started at around 1302 and dropped 1050, and then to 675 while we were racing. Considering the surface elevation of 922, that's not bad air, especially after Memorial Day. We had a 5-10 mph side/tailwind.
We get a couple timed runs, I run a
[email protected]
with a pretty average launch. I made the comment to Mike that I think it feels pretty fast out there and he runs this:
Then we dial in:
Then Mike goes and runs this: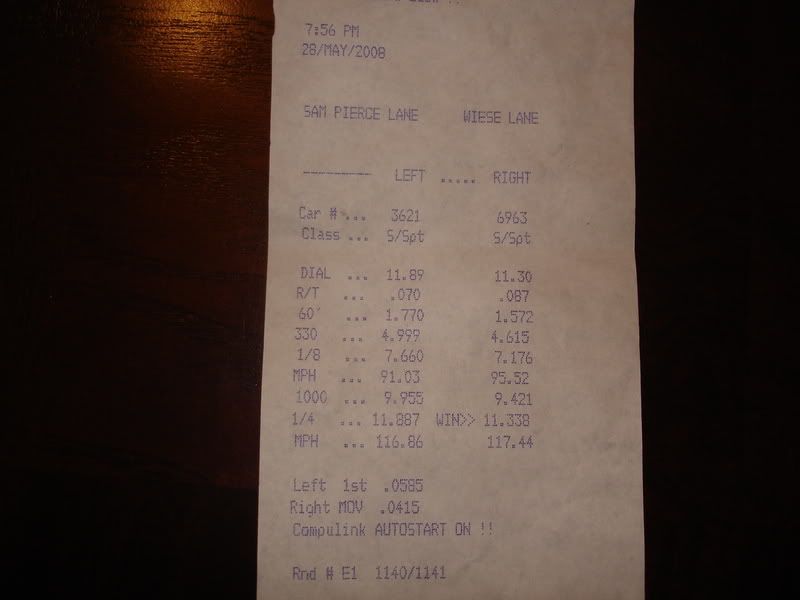 He breaks out by .01 but runs a freakin 11.88 with his mods!!!
Then I ran these two runs: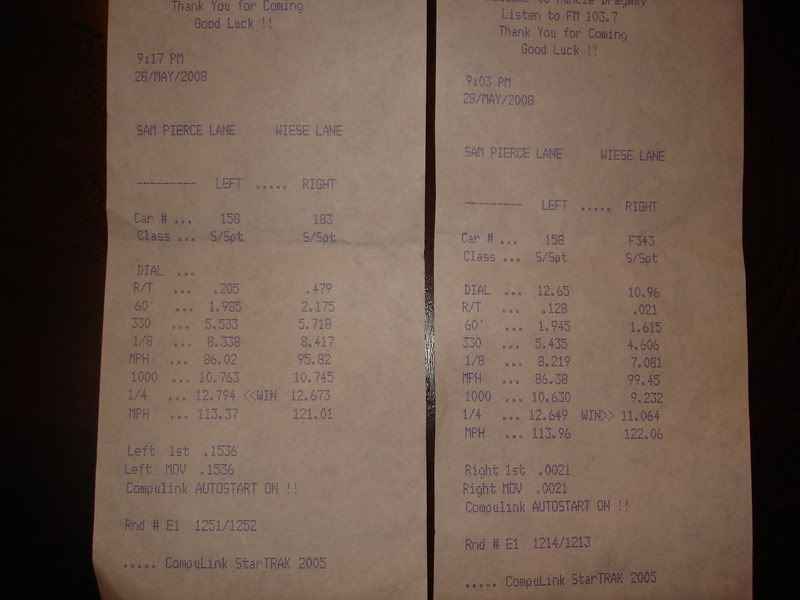 Almost exactly tied my all time best e.t. but blow away my all time best trap speed by almost 2.5 mph!!! I backed it up with another 113. I'm feeling good about how my car is running lately considering its mods. Had a blast today Mike, congrats too bro!!! That's the 6.1 Super Stock record, no?
We had quite a few people coming by and checking out our cars, got lots of compliments
'Twas a great day!
Eric