Discussion Starter
•
#1
•
here's some 6.1 porn. billet tech caps, carbon by design covers, razorsedge brace, gsm intake, and a very clean engine with 32,000 miles.
still waiting on cf cover for the coolant resv and pwer steering, from cbd. cf roof, please.... also missing is bt decal, dip stick handle, transmission cap, and skull and cross bones center caps for my new 22" forgedwheels, i'll post pix by tue. lookn into fuel rails color options, coming soon. i'll post updates early next week. workn on other ideas for the exterior, but the next mods will be for the interior. i plan on having it match the exterior. cbd and bt, be ready. enjoy and please leave some feedback. also, your thoughts on if i should paint the throttle body, flat black to match? or leave it broken up.
also, thanks to razors edge for the cool strut brace. i'm luvn the meaner look and killer handling. i can't wait for the matching rear. take care - jimmy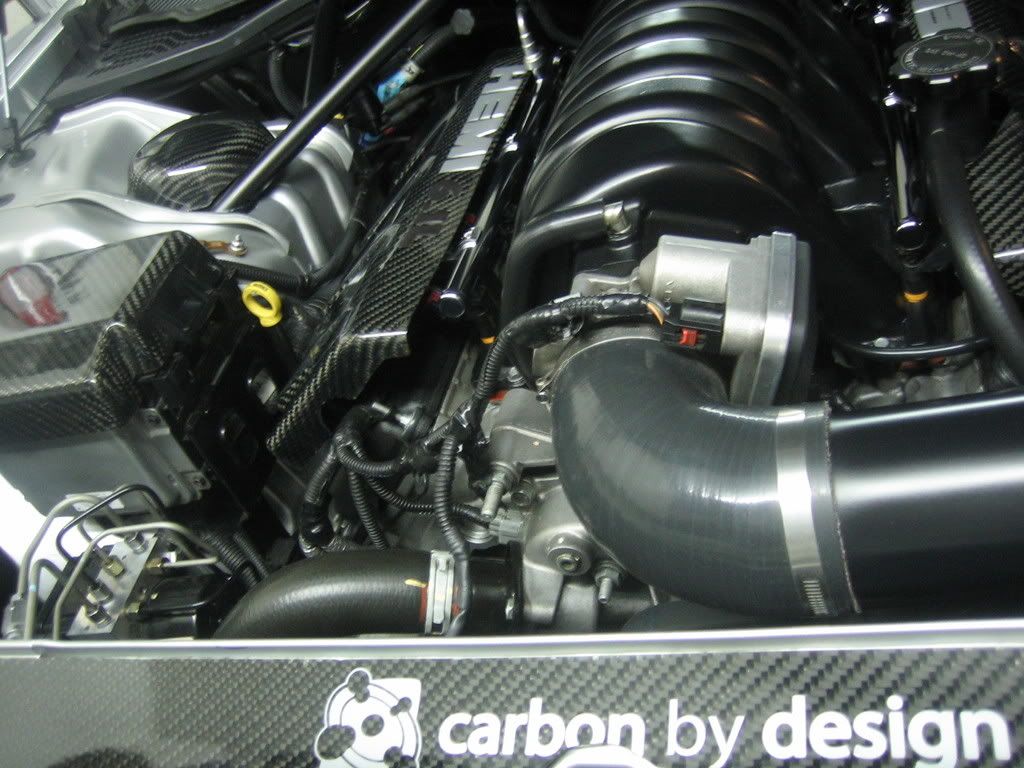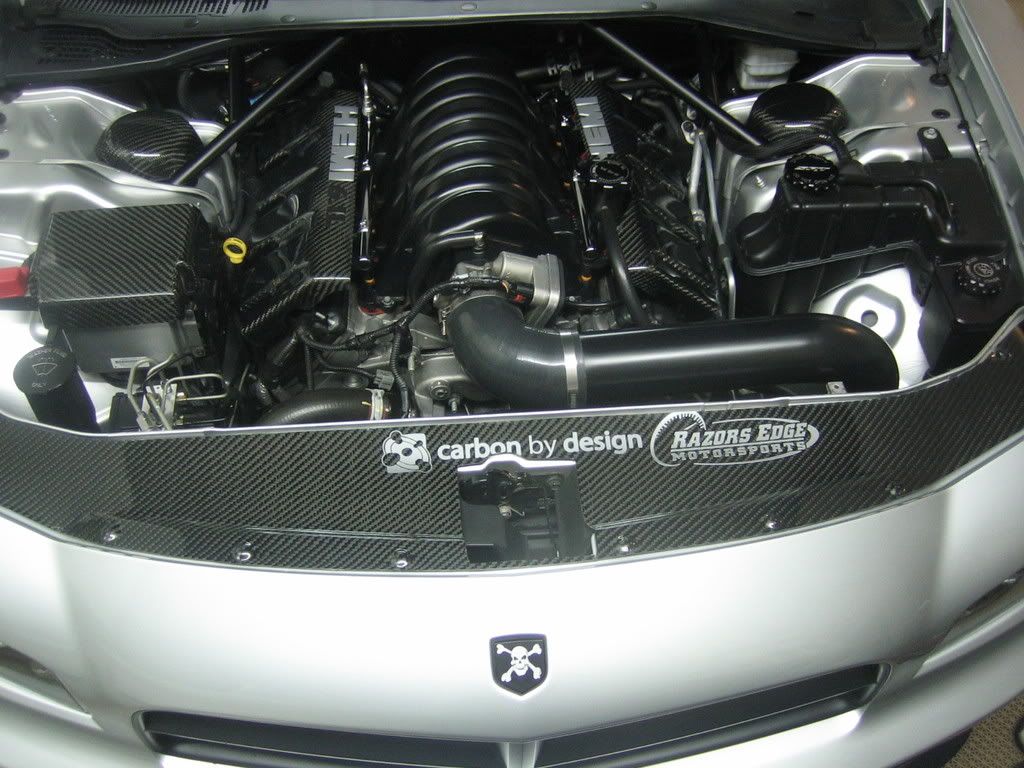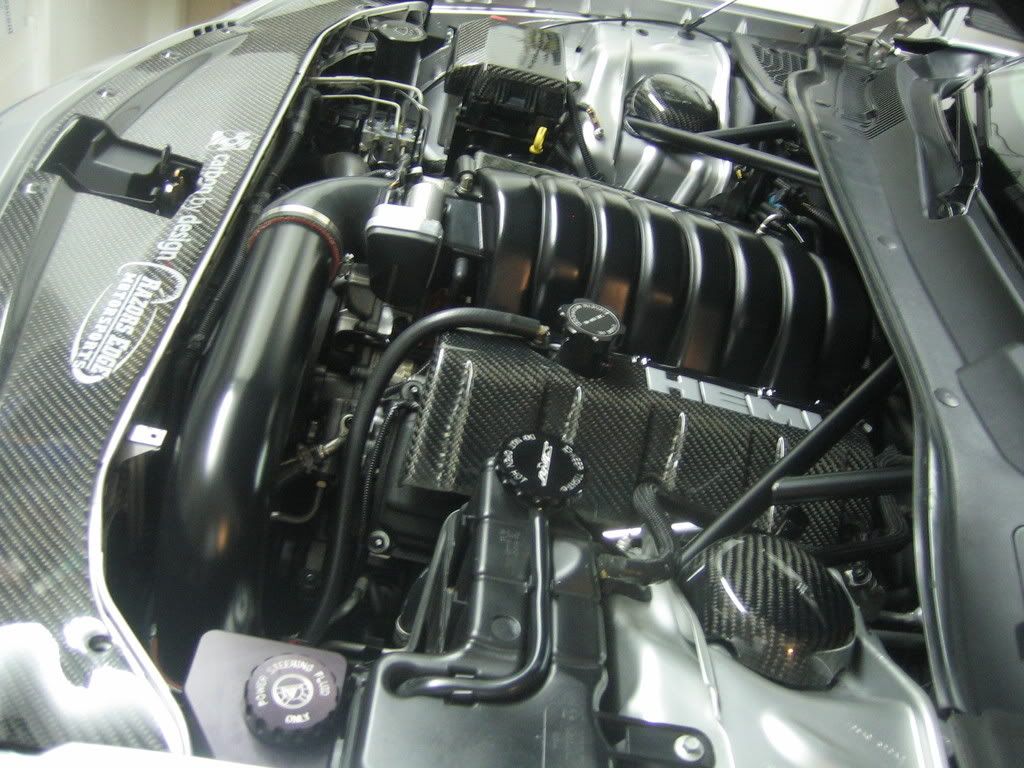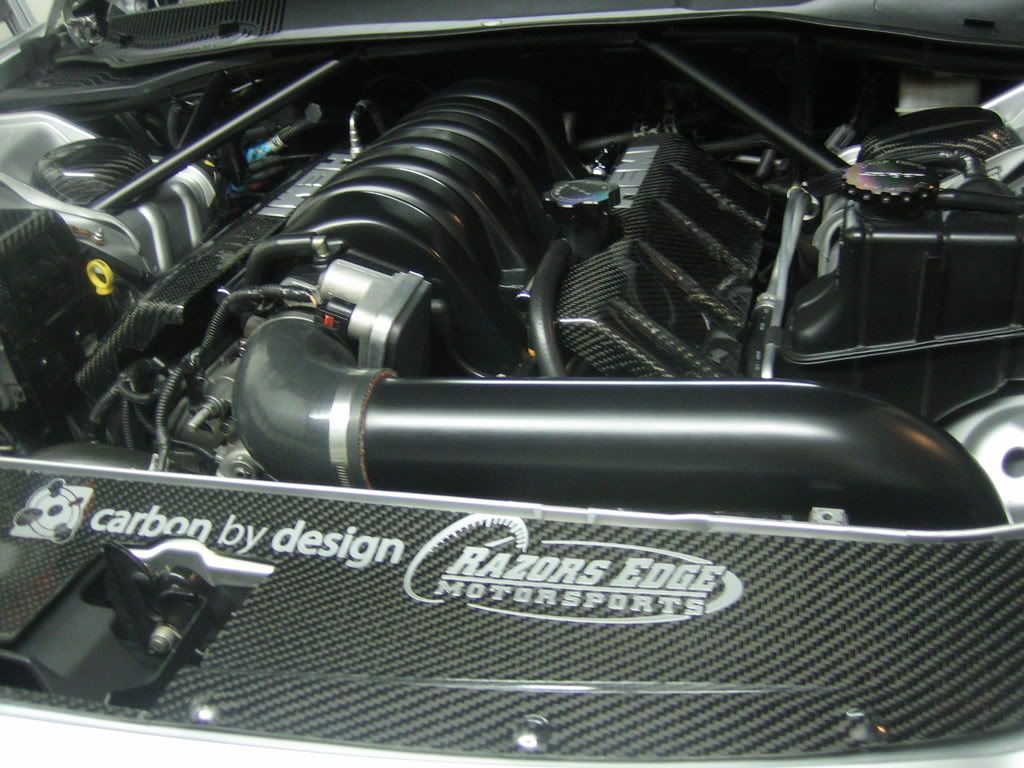 Billet Tech decal going on this week. thanks BT!