Discussion Starter
·
#1
·
What a fun show. It was for a great cause. A president of a local car club in St Louis, Brian Klocke, was killed on his motorcycle almost a year ago. The proceeds of this show went to his six year old daughter, who was five when she lost her daddy. The club hosting is was very cool. Great people. Wonderful rides and it was a well organized event. Nancy, my wife took second in the MoPar Sport Car class, I took first and then I took Best MoPar in show. Our children had a ball and are eager to hit more shows.
I didn't take any digital pics at the show but you know I got some video so I'll edit it next week and post the vid at
http://grinnerhester.com/Magnums
I did snap a couple of shots in the driveway when we got home: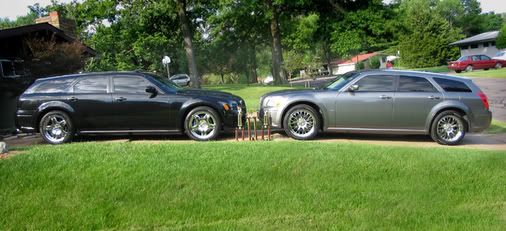 This was a great day. Made me relearn this life is to savor. Every second is a literal miracle.
Treat it as such.