Well browsing through the latest Autobarn Catalouge the other day and came accross the Option Audio for sale, screens on sale from AUD$899RRP to AUD$650 and also a pair of infra red ear phone worth AUD$149RRP thrown in for free as the package, not a bad saving of AUD$398 RRP. Below are the pics of how I did it incase you want to get a set for yourself, I believe they charge an average of $350 for a shop install my mate was saying at Autobarn so if your keen this will save so money. The colour of the leather on the DVD screen is slightly darker than the seat leather but not by much, the camera flash appears it to be much worse than it really is but I was also told I could specify from Option Audio if I wanted a perfect colour match but I didn't bother and bought the generic grey leather off the shelf. Anyway the pics and a breif description are below, any questions if I forgot out please ask and I will help. One hint I will give you is too connect and test the system first before installing it, once it works mark all the connections thus making it easier to connect up when installed, I used coloured zip ties myself.
Option Audio, 1 7" DVD screen with built in DVD player, 1 7" slave screen plus a pair of wireless ear phones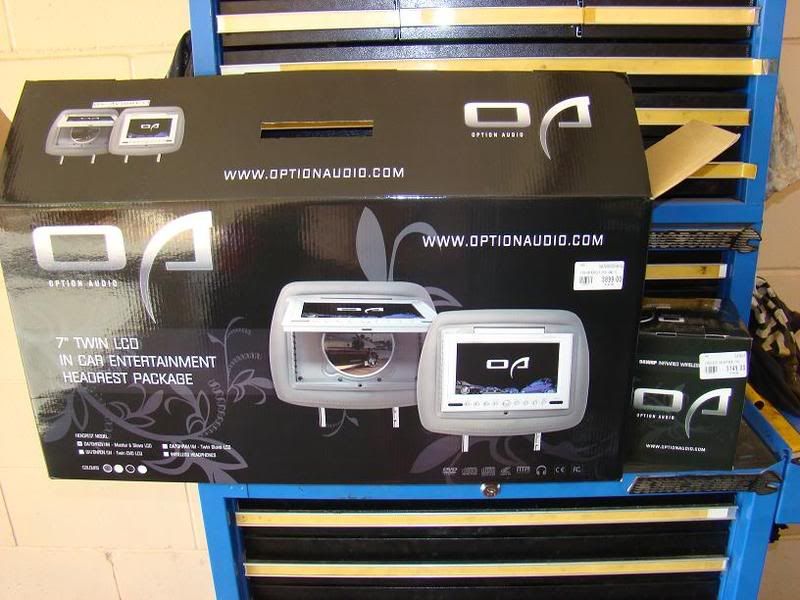 To start to remove the centre console remove the gear shifter by unscrewing and also the rubber trim to expose the 2 screws that secure the centre console. In the base of the rear of the centre console under the rubber liner there are 3 large screws, you will need a 8mm socket, long extension and rathet to get them out, remove the chrome bezel from around the gear shift indicator and the silver trim around that by pulling it directley up in each rear corner, it is only retained from the front 2 screws under the rubber liner and 2 steel clips moulded in the rear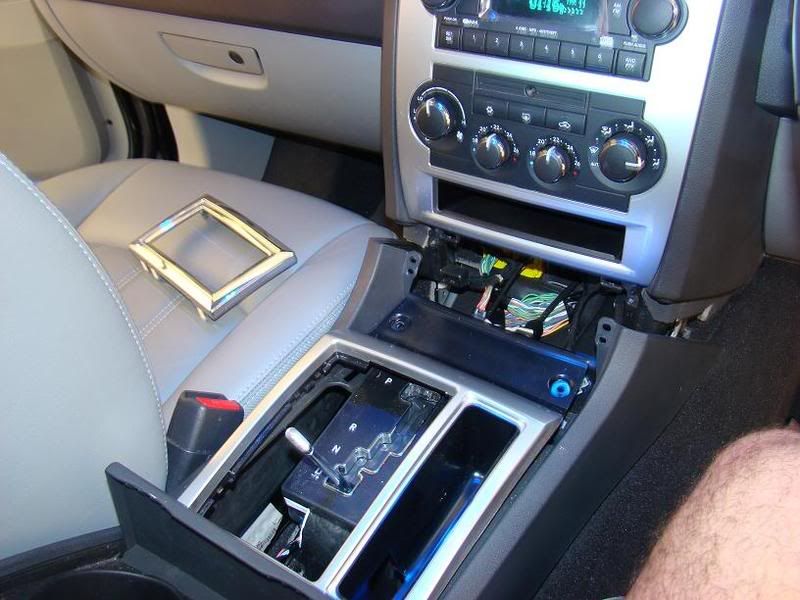 Remove the heat seaters switch console by pulling it out towards you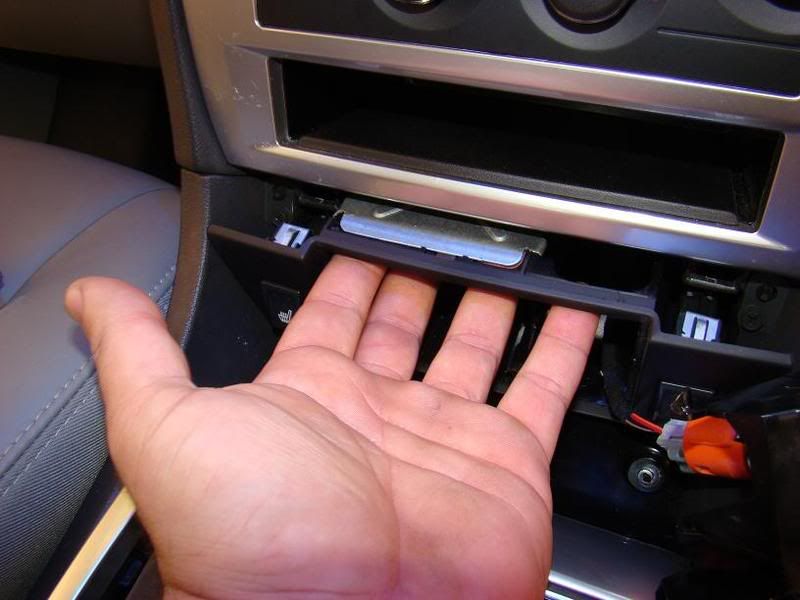 Behind this there are the 2 remaining screws that secure the centre console in position. Remove these and also disconnect the seat heater switchs and the cigarette lighter plug and remove them both out of the way and put them in the trunk to avoid scratches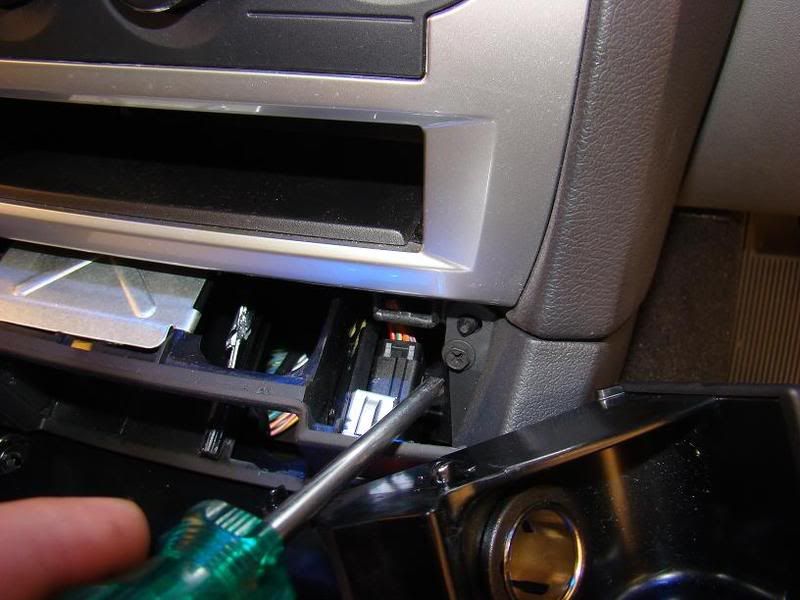 Just a quick pic with the centre console removed, note the accessories plug in my left hand, this was going to be my power source for the screen but I found it to be powered at all times thus making in no good in this situation, make sure you don't forget to connect this back up when refitting the console like I nearly did.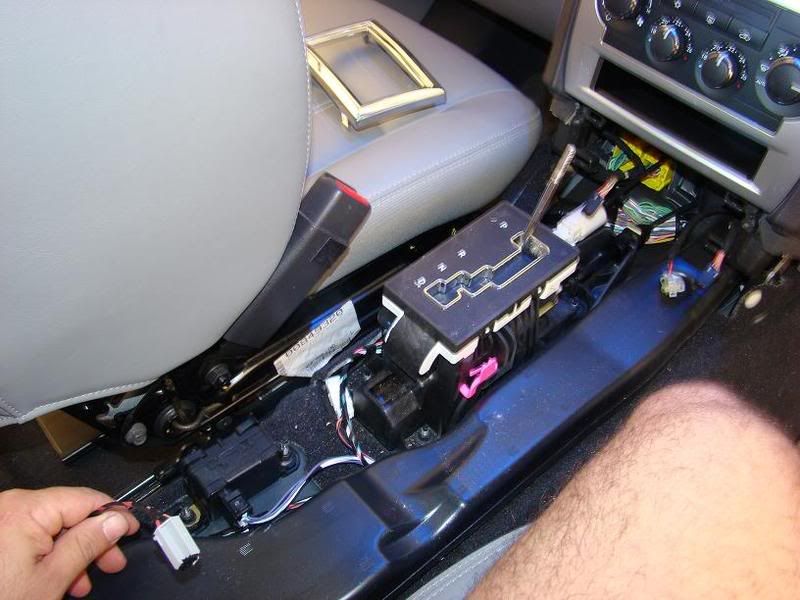 Remove the standard headrest and fit the new ones while feeding the wires through the holes for the headrest poles in the seat also
At the rear base of both seats there is a long plastic strip, unclip these 2 strips to open up the rear of the seat and then you can reach up and pull down the wires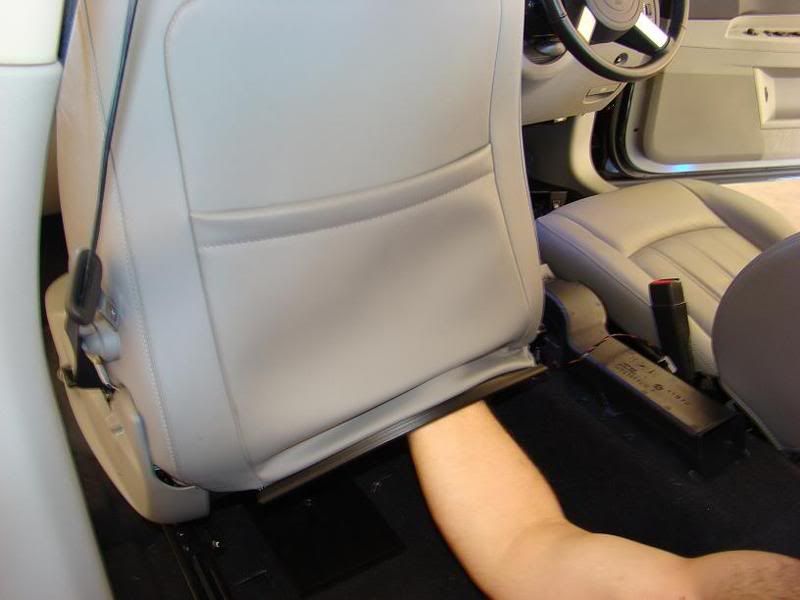 Here are the 2 wires, the same will apply at both seats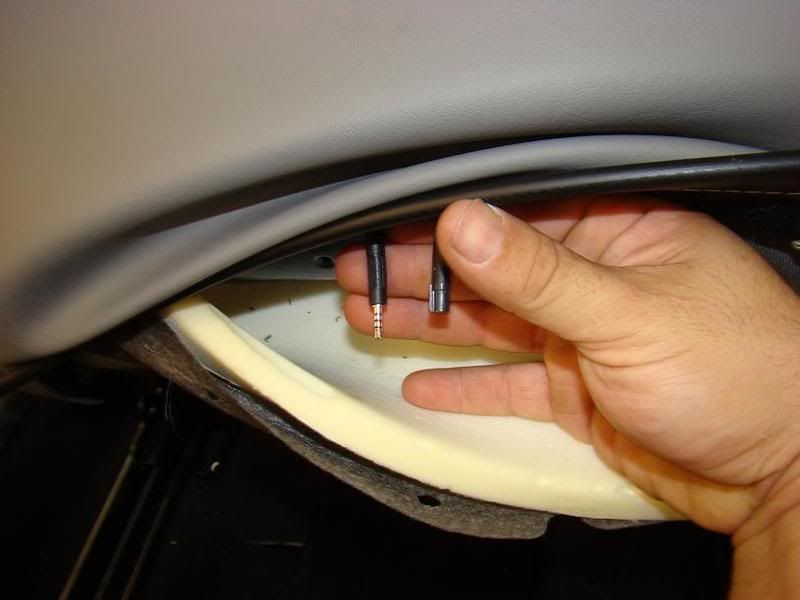 Cut a slit in the carpet on both sides of the centre console trip to allow the wires to be run through to connect the screens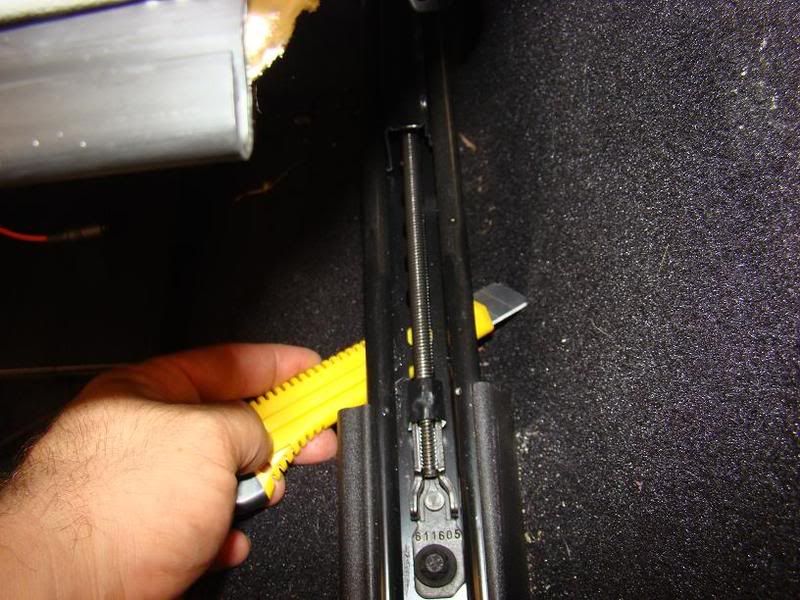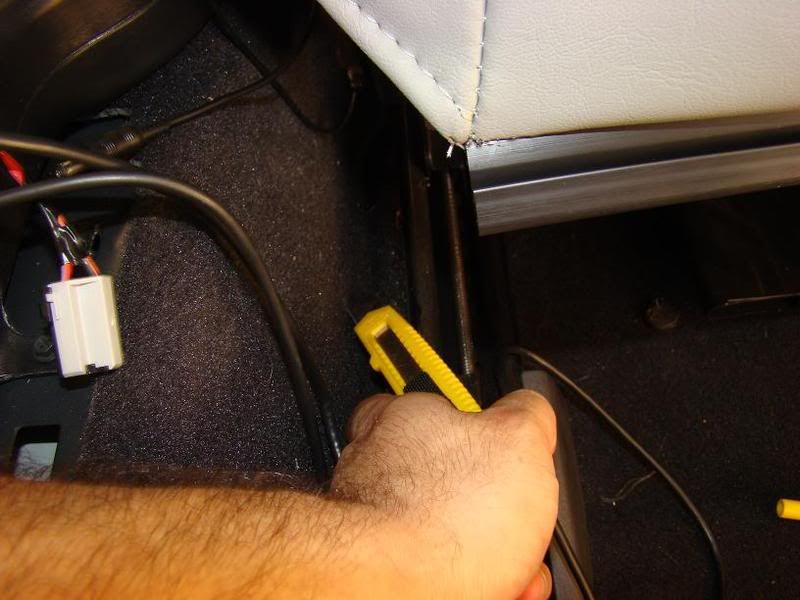 You will come to a stage when you wiring will look like this, take your time and you can get it to look like this. I used a few zip ties to get it to look like this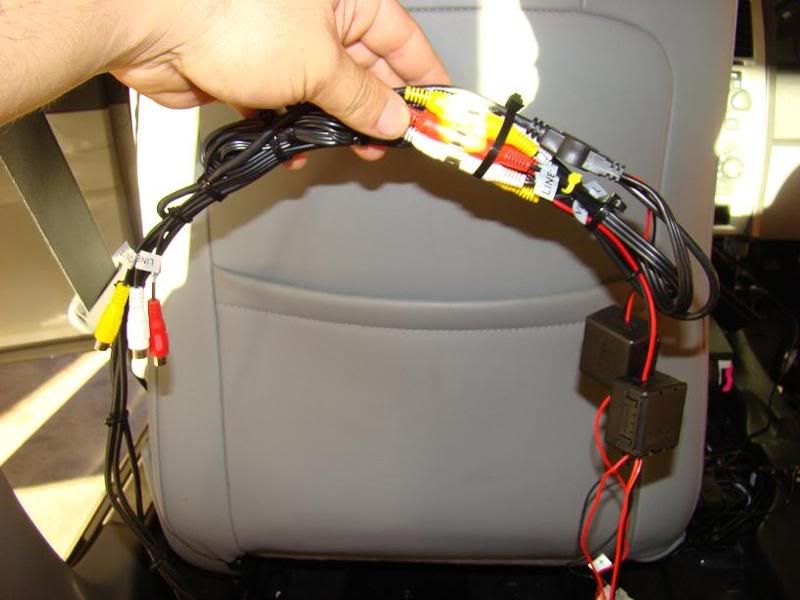 There are 2 power supply boxes for the 2 screens, I found this cavity under the passengers seat (RHD version) and ended up hiding them in here out of the way. Here is another must, for the 2 screens to work you will need to connect both these earths together like I did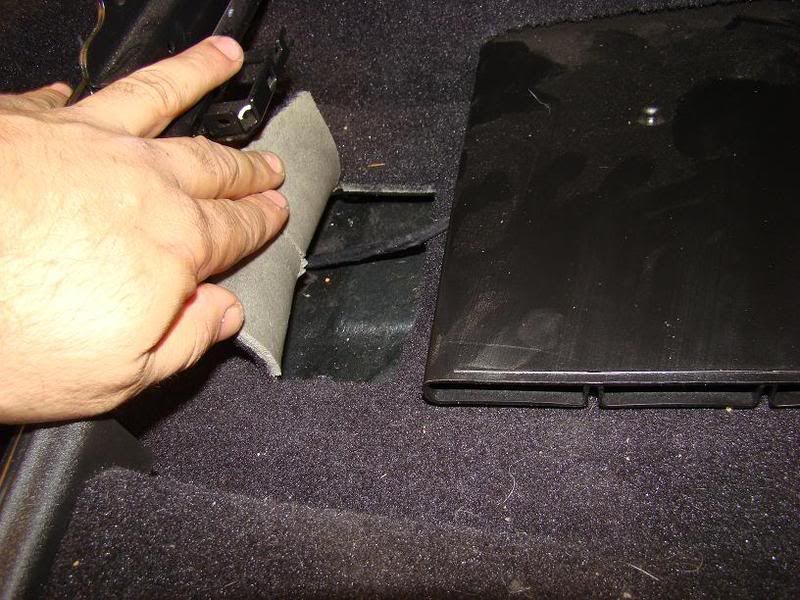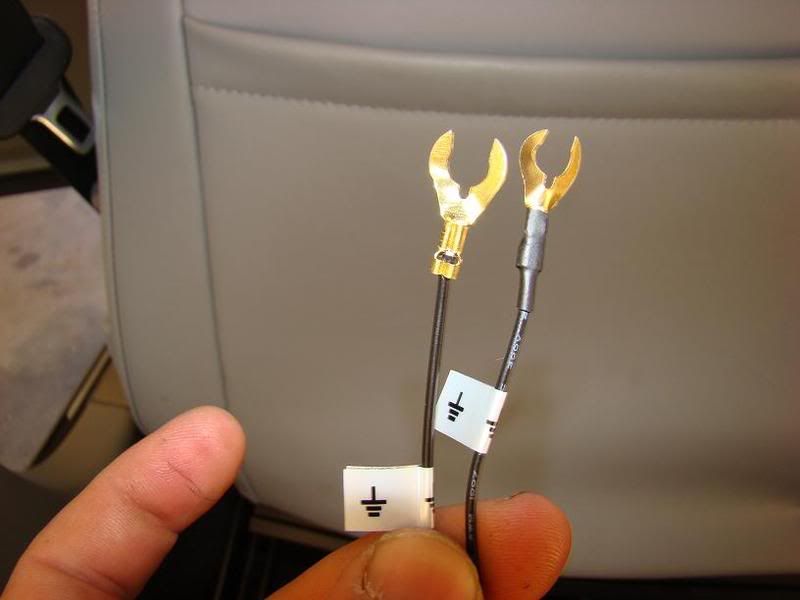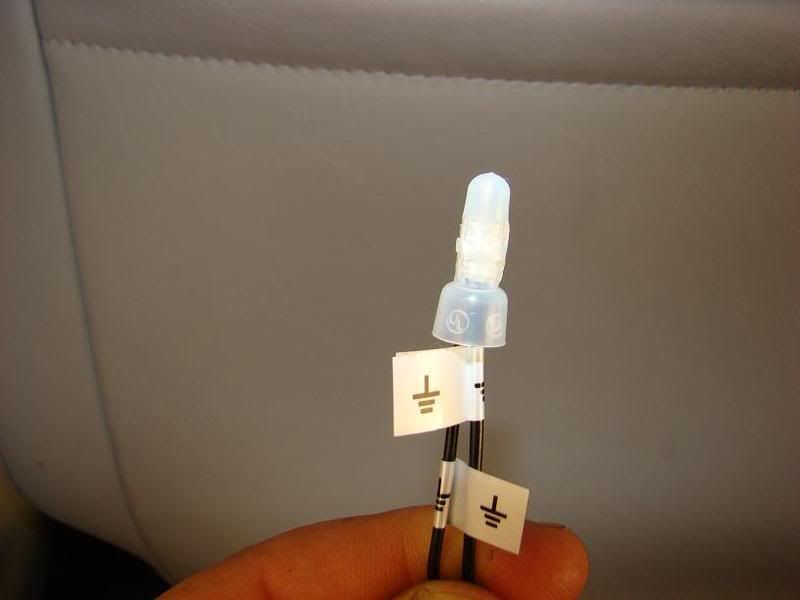 I used the 12v+ feeding the cigarette lighter plug to power the screens by inserting my test light down the plug I popped out the wires out of the holder, the red is positive and the black is negative, same as the dvd screen power supply wiring. I cut the end of the cigeratte lighter plug off and stripped the wire insulation off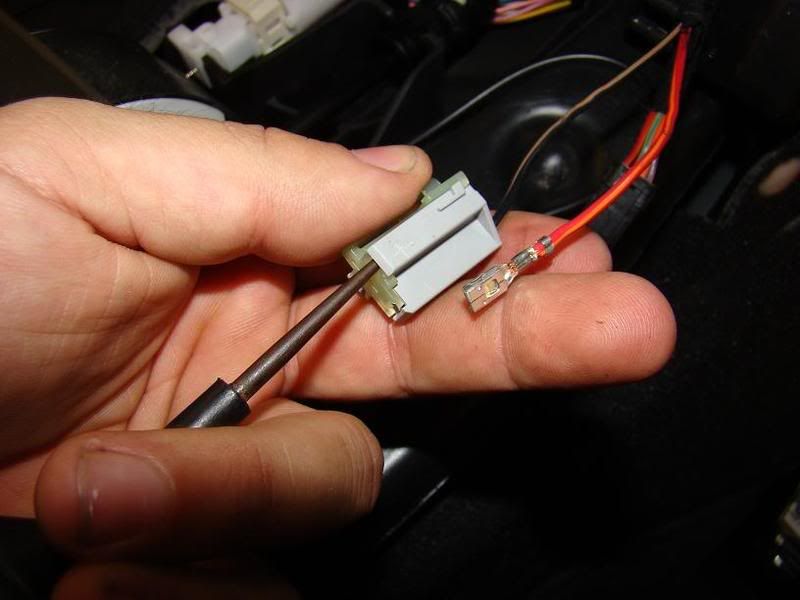 Here you can see me stripping off the wire insulation to prepare to solder the connections, you don't really need to do it like this I am just a bit fussy thats all, you can cut the wires back a bit from the plug and use something like a couple of blue inline electrical joiners to do the same if you haven't got a soldering iron, don't waste your time using scotch locks as you wouldn't believe how many times I have seen them fail after people install them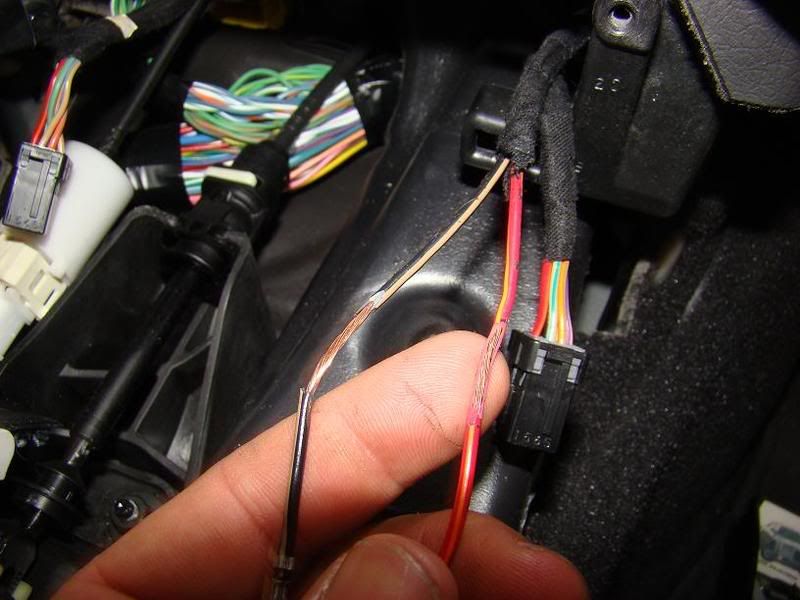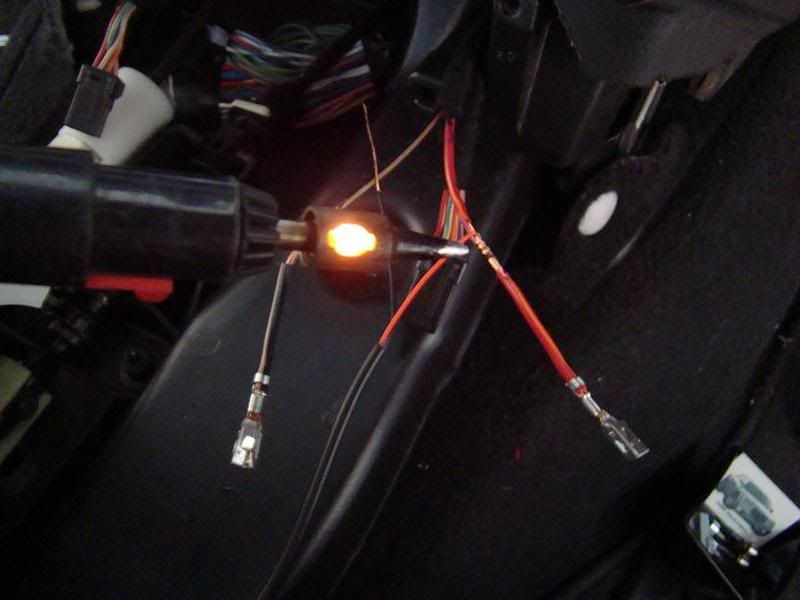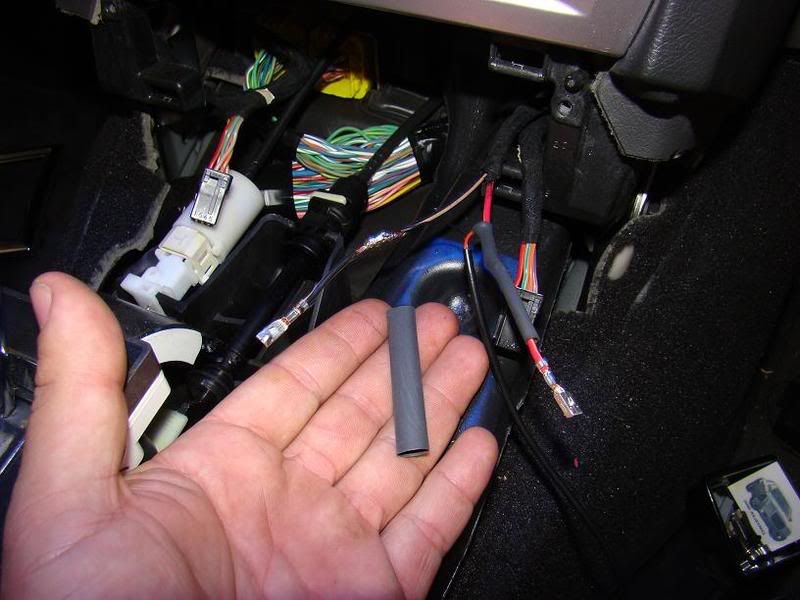 Here is my boy in the front of the pic and one of my nephews, as you can imagine it's the best thing I have ever brought