So after months of researching on this forum along with hours of reading through install guides and online pricing, I am finally proud to unveil my creation. The exterior is pretty close to being where I want it so now I'm going to focus on the performance. Anyways, here are the pics: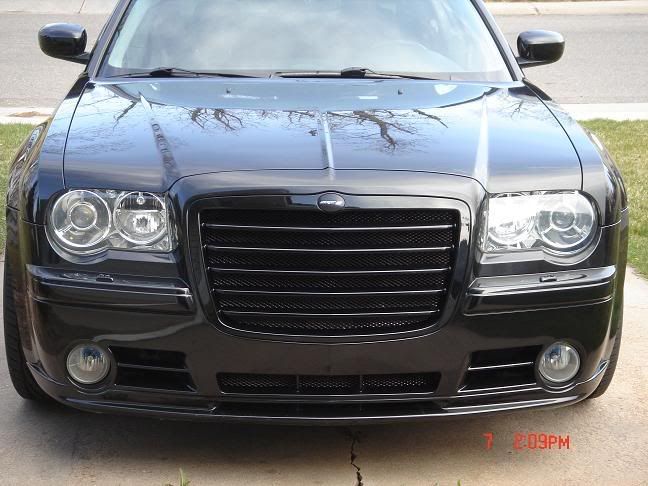 The pics above is the color matched Grip Grille, Stealth turn signal bulbs, SRT-8 Emblem from Billettechnology, and HID color matched (close enough at least) Luminics Krypton H10 fog lamp bulbs. I also snipped off one of the elements on the stealth bulbs so that they do not light up unless I use a turn signal.
This one is of my attempt at tinting the side marker lamps myself using VHT Nite-Shade and aftermarket clear coat. The color looks good during the day but the finish is not as clean I would've liked. I scrapped these and went for the ones below: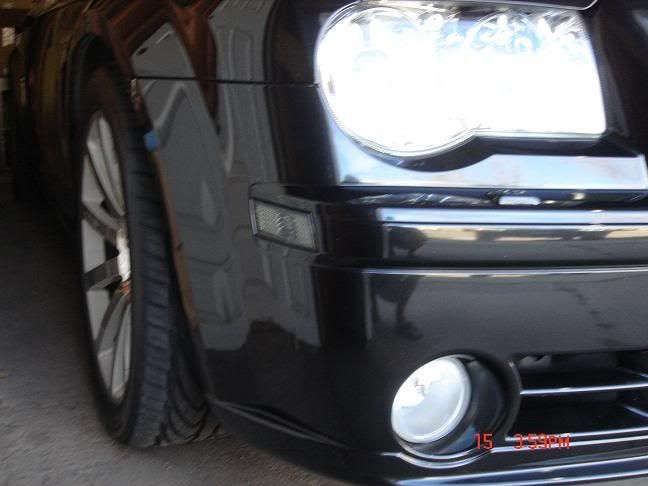 I got these side markers on ebay and they have a smoked lens with a black casing so it is pretty close. I used a matrix LED that is clear when unlit and amber when lit so the 5-0 can't write me up for them (at least at night...)
Sorry this is a crappy picture but you get the idea. Tinted by Jon's Tinted Tails in a med/dark. I replaced the parking, stop, and reverse lights with high flux LED bulbs to make sure they shine though during the daytime. Also, I had the rear Chrysler wing color matched along with my grill and switched out the Chrysler emblem for the 300 emblem.
Another crappy pic of the rear end.
So I guess now I owe you all some night time pictures so you can check out all of the lighting including the super white LEDs I put in the interior...
Let me know what you think - this is all a result of your tips, install guides, and feedback. Thanks!