I am selling 4 '06 OEM 18" Charger R/T wheels and 2 Pirelli Scorpion tires. The wheels have curb rash on 2 of them, nothing too horrible and the tires have about 75% tread left. I bought these 2 tires to toss on my rear wheels when I had to make a quick run upstate to get my cam done. They are in excellent condition and grip the road like they have glue on them.
Sorry, no pictures available for now as 2 of the wheels are at a friends house-I live in the city, no garage . I'm sure you all know what the RT wheels look like by now.
I am letting the RT wheels go for $300 and the 2 scorpions go for $200 or $450 for the entire package. I will try to get pictures when I can. Wheels are straight and true and like I said, 2 just have a little curb rash on them. I'd prefer a local sale b/c shipping is a bitch but I'd be willing to ship at buyers expense.
This would be a good deal for those looking for an extra set of wheels for the winter or just to knock around. Here is a picture of thetype wheel (NOT ACTUAL WHEEL. JUST FOR ILLUSTRATIVE PURPOSES)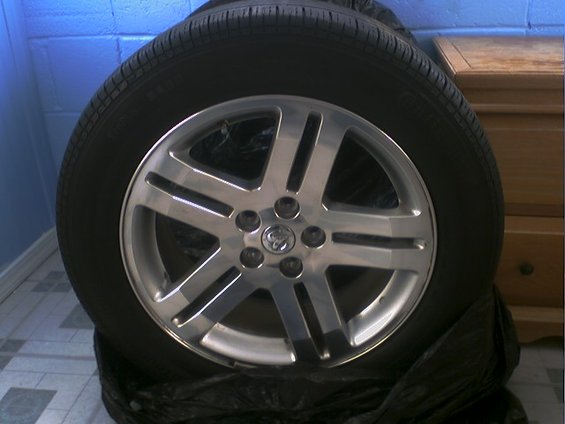 If you're interested then email me @
[email protected]
. I don't check my 300cforums account too much.