Discussion Starter
•
#1
•
Talk about coincidences! I hope he reads this but, I would like to thank Corey, owner of the 300c 'Barbie Edition', for changing out my struts while at the Car Spa in Irvine!
His beautiful C with the huge glass top pulled up to get some dings removed that got that way at car show. Go figure....
Anyway, we were chatting about all kinds of things such as damages to our vehicles when he happened to mention he had to replace his hood struts when his hood flew up while the car was being driven...long story.
I had the bright idea to ask him if he could replace mine for me while we were waiting on our vehicles. With just a little screwdriver, it took him all of maybe 3 minutes, lol! Seeing how well the new struts work, I realize mine must have been going bad for some time.
Good luck with your future life, Corey! I'm excited for you.
bruno
Here is the photo I took of Corey's Barbie Edition at the 2007 Spring Festival: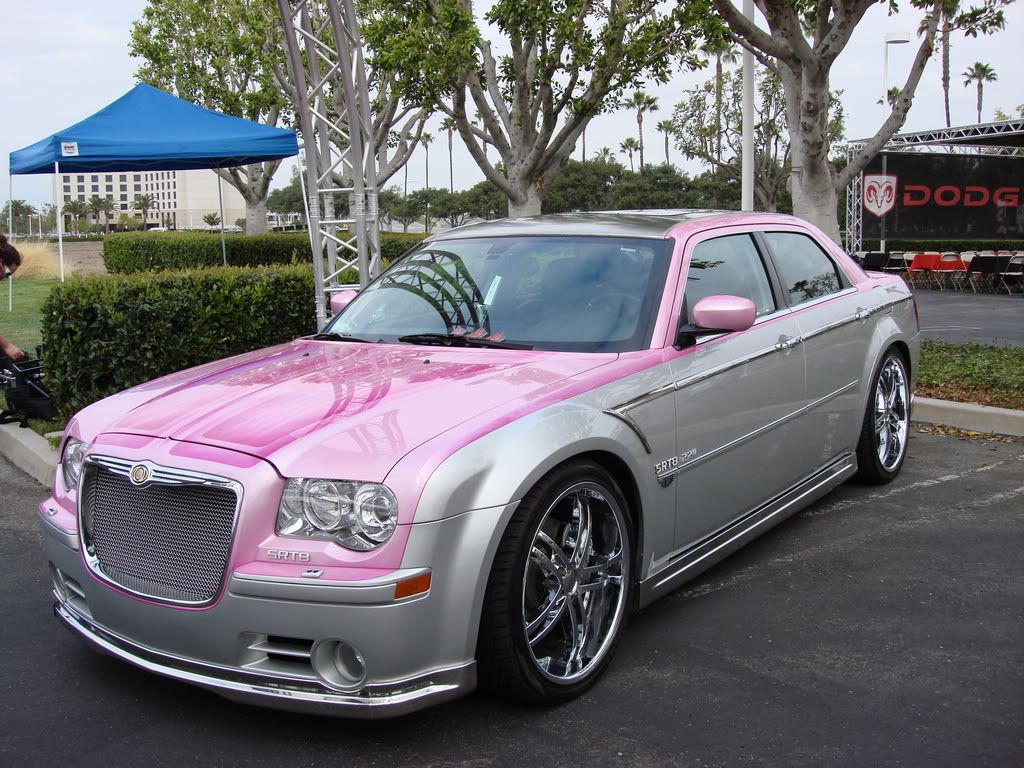 BTW, this vehicle is For Sale!
​