Phase 1 started with my Scorpion Decals/Scorpion Tails/Scoop Nightrider/SRT Peddals/ Grill/Bumper/Engine Lighting/ Chrome Engine Bay Dress up/ and BT's Switch Panels.
Hey guys so my next mods are already on the way.
I am Just ordered and paid for the Halos from AAC on the GB. So thats one of my mods... Can wait. I bough the 3 ring halos w/ the fogs and the concept led strip...
Also I received my seat messagers i bought from Redfox Racing... just need someone to install them...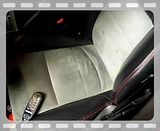 but most importantly "because of ROB!!!" (CLUB PRESIDENT OF DFWLX) i am getting these gorgeous shoes...
HE SAID I COULDNT BE VICE PRESIDENT ANYMORE ROLLIN STOCKERS... LOL
22" MOZ ALPINES BLACK & CHROME
These take a while for them to be made though...
YES THEY DONT MAKE THEM TILL "I" ORDER THEM!!!!!!!!!!!!!!
Thats how the VP rolls... hahaha. Seriously though Rob got me a great hookup on these and im buyin them!!!
And YES!!!!
My stock SRT rims will be sold imidiatley after i recieve these rims.
So if you are interested let me know and we will see where they end up
I am asking for 1200.00 for the Rims.
They have brand new tires. i bought last Month. 07 Motor Trend Tire of the Year... or some crap like that. Lol. Thats what the sales man told me. Pm me for more information. First come first serve. If you are going to want them shipped i will get a quote for you. Send me address for me to ask. SERIOUS BUYERS ONLY!!!