PICS/VIDEOS: 300c Srt-8's replacement--->08 Jeep Grand Cherokee Srt-8 in five months!
I know i got rid of my 300 in January but i still post and contribute here and that will NEVER stop....Just thought i'd share some pictures that some of you have asked to see as well as answer some questions since i now know the best of both worlds(300 Srt and Jeep Srt).....
I have quite a few mods already....exterior wise i still have to color match the side door molding and roof rails.....add a racemesh grille with fog and lower vent, get the Eibach 1" lowering kit, add my custom license plate "AWD SRT" when that crap finally arrives, and black out the front ambers....so far i have blacked out tails, Toyo Proxes 4 275/40/20 front 315/35/20 rear, RM360 billet antenna, 10k HID lows, 8k HID fogs, HIR high beams, Full LED exterior/interior, double limo tint sides and 45% windshield tint/limo sunstrip, SRT banner, Clear Bra, rear bumper fogs activated, and debagded.....
Performance wise this month i'm throwing on Heads/cam/ported intake(all from ??? a secret), Kooks headers, manifold spacers, copper plugs, 170 thermostat, and 4" CAI......so far i have Bwoody 3.5" CAI, Borla S catback, 180 theromstat, Diablo predator, and B/T oil catch can......expecting low 12's N/A on street tires.....best bone stock time was 13.2 @108mph
This will be a good month!
ENJOY!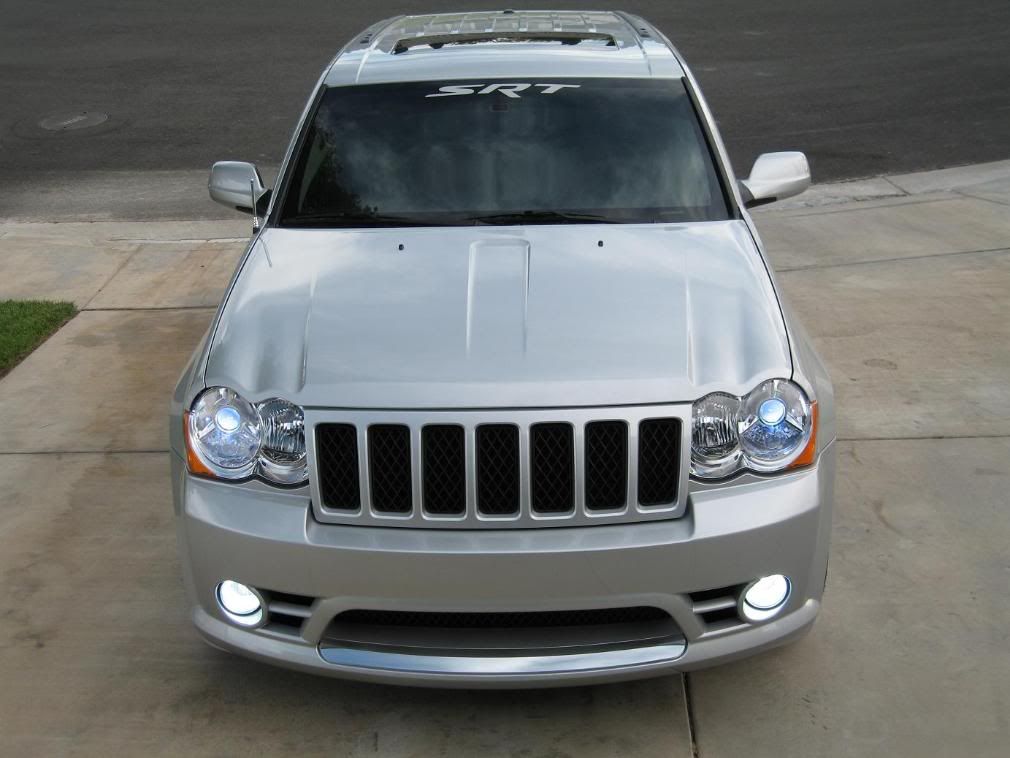 Thinking about blacking out my front ambers.....how's it look?
Light and my 1st street race in the Jeep!
The MyGiG DVD in action!
The guardians!
The guardians failed job of protecting my parents tree!!! Glad i wasn't visiting them parked in the driveway if it were to fall the other way! Would have ruined my life!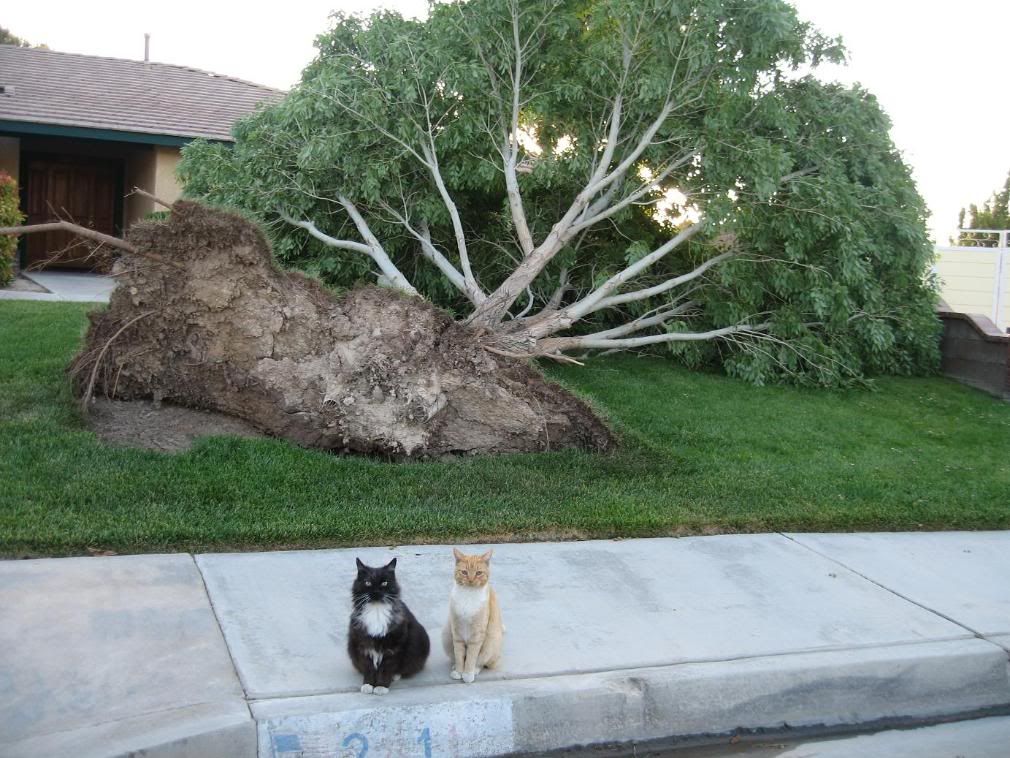 R.I.P