Discussion Starter
•
#1
•
Hello again!~!~!~!
First of all, I want to thank all of you recent board members for your business! We love working with members of this board and enjoy bringing cool new products to the table.


We have received numerous orders since our pedals launched along with requests for pedal install guides so we figured shoot, why not make everyone a guide with images... And that (or fate) is what brings me here tonight.


The images are of a friend and fellow board member's SRT8. Josh (IGOTTASRT8) is a great guy and an awesome businessman. His advertising agency is top-notch. Contact me for any marketing needs and I'll hook you up with him. :fing02:
For the install, the tools needed are as follows:
1) Drill
2) Allen wrench (I unfortunately couldn't see the size)
3) Phillips screwdriver
4) Clamps

To begin, here are some images of the stock pedals on a SRT8...
1. As far as the install goes, we first removed the plastic pedal covers which come stock on all cars.
2. Clamp the pedals down and mark holes for drilling. Make sure to leave room for the nuts behind the pedals.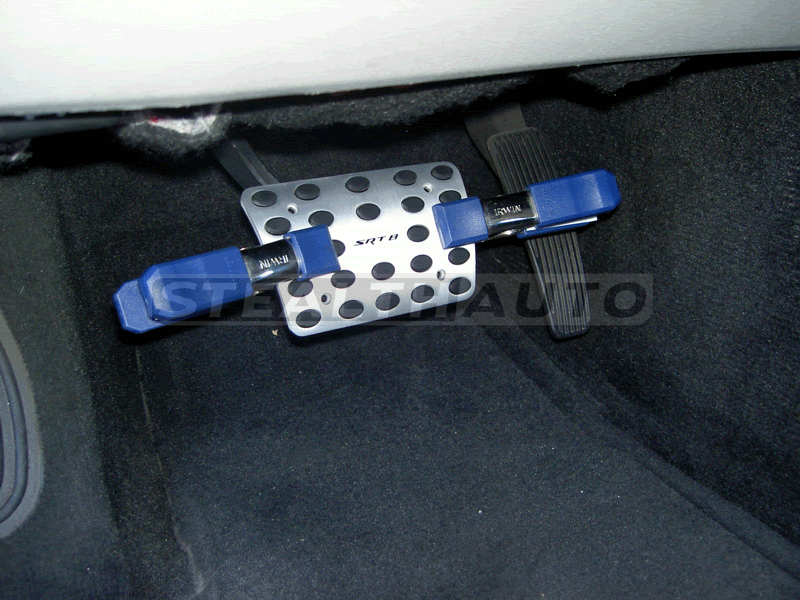 3. Remove the pedals and drill your holes as needed. Make sure they're wide enough for the screws. Also, keep in mind the accelerator pedal uses a screw on the bottom only and the parking brake uses 2 screws. For the brake pedal, you may need to turn the vehicle on and press on the brake to get the right angle, depending on your drill. You may want to keep the pedals clamped in so the drill bit doesn't walk away from you

4. Install the supplied screws. 2 phillips screws for the parking brake and one for the bottom of the accelerator pedal. For the rest, use the allen wrench screws.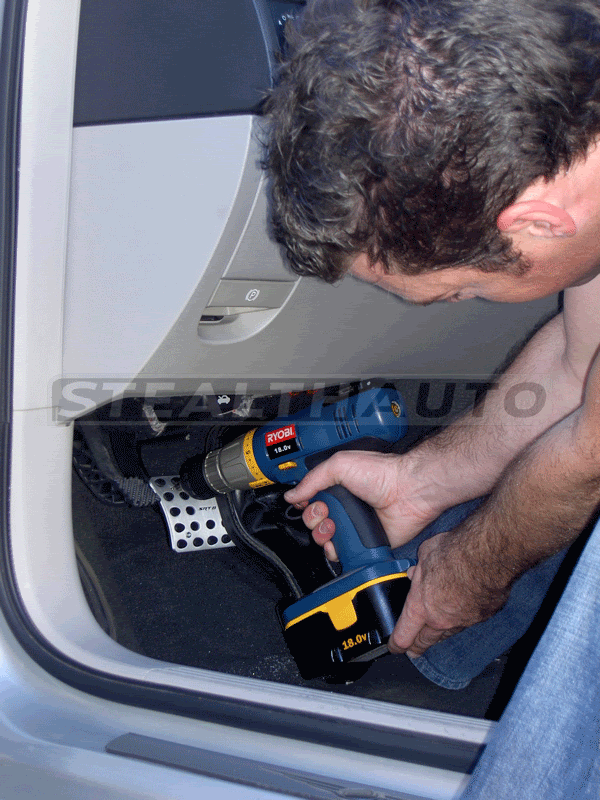 And the finished product... As sexy as can be...
:headbang:

Here's a teaser pic..