Discussion Starter
•
#1
•
Hey Everybody. Stealth Auto has just released there new set of pedals for our LX's. These are the same pedals that they have sold in the past, but this set is done in Black Chrome.
Many owners have asked SA to make a set in Black Chrome and that is just what Stealth Auto has done. These pedals look great. Aaron over at SA, called me and asked me if I would install a set on my LX and see how I like them, how they hold up to daily driving, etc. I have just finished installing the new set of Black Chrome SRT8 pedals and do they look sexy. I will be posting in this thread, every few weeks, with pictures of the Black Chrome pedals to show how they are holding up to daily driving.
If you have any question, feel free to ask them in this thread and I will answer them to the best of my ability. If you want to ask SA a direct question, go to there site
Home
and send your inquiries there.
Here are the new Black Chrome pedals installed. The first few pics are comparison shots of the original matte silver finish pedals and the new Black Chrome pedals.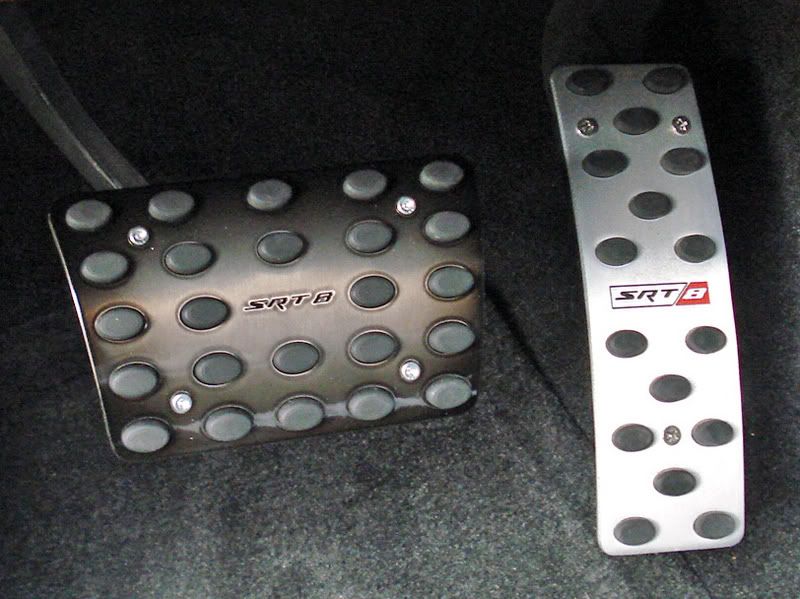 All Black Chrome pedals installed.