Discussion Starter
•
#1
•
When I bought my car I didn't know there was a panic button hidden in my keys untill I found out that the U.S. cars are having them so I wanted to know if my key has it or not so I opend one of my keys to find out that there was a fourth button hidden and when I hit it the car started flashing the high beam lights plus the signal indicators & the horn continuasly untill I hit it again and it stopped.
Here is how to make this button available and usefull.
What you need:-
Screw driver
Drill
Cutter
Navi button from a Nokia 3310 keypad
Here is what to do:-
Open your key with the screw driver and you'll get three pices two plastic covers with the metal key in one of them & the electronic part which has four buttons press the one that was hidden under the plastic and that should be your panic button.As you can see in the picture.
Then you have to drill a hole in the plastic cover that has the key attached to like in this picture.
Get your pre cut Navi key that you got off a Nokia 3310 keypad & have the pointy plastic that is coming out of it on the bottom side a bit trimmed so that there is some space between the Navi button & the electrical board then stick it to the rubber part, If you fail to do this your panic button would be really hard to press.As shown in this picture.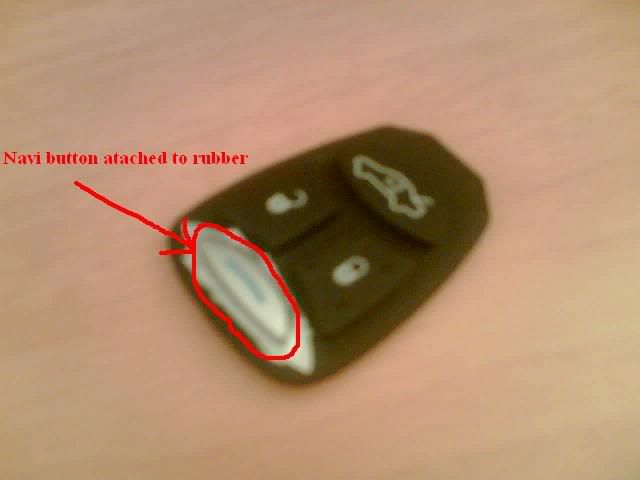 Reassemble the key & you'll get your finished mod with a panic button.