Discussion Starter
•
#1
•
The Official New England Mopar Club


On April 15th, 2007 - The New England Mopar Club had its first official meet in Warwick, Rhode Island @ Hooters. Sadly, that Hooters has since closed (I understand if you need to take a moment now) however, the NEMC spirit lives on and continues to grow at a healthy rate. ***Update - Rumor has it that Hooters of Warwick has Opened its doors once again!
In response to the growing number of LXers in the New England area and the need for organization, five commonly accepted active leaders of this group have formed the NEMC Executive Board. The members of the Executive Board; Johnnyvav, Sublimetime, SublimeInMa, nhdave & CTCruzer have chosen not to have traditional officer titles but rather, to all be regarded as Executive Board Members. The primary responsibilities of the Executive Board are to help facilitate Meet & Greets and welcome new Members as well as Associates.
All affiliations with the NEMC fit into one of the following 7 categories:
Executive Board Member:

The Executive Board Members primary responsibilities are to help facilitate Meet & Greets and welcome new Members + Associates.
Founding Father:

Awarded to those members who participated in the first Official NEMC Meet & Greet @ Hooters in Warwick RI on 4/15/07.
Senior Member:

Active Members who participate in several Meet & Greets.
Members:

Are Associates that have paid $15 and received: 1 NEMC T-Shirt, NEMC Business Cards, NEMC forum signature (Early Members Purchased T-Shirt Only).
Honorary Member:

Members who have participated in Major NEMC Event(s) but live too far away for active participation in local events.
Associates:

Are LXers who who have attended a Meet & Greet and signed up on the NEMC contact list but have not signed up for a $15 membership.
Inactive:

Was once an associate or member and can easily recover their designation upon request.
Don't let all this official blah…blah….blah scare you! The $15 membership fee covers the cost to produce the T-Shirt, Business Cards & Forum Signature. We don't require anyone to become a Member to attend our Meet & Greets. Our interest are solely in the desire to have fun with others who are commonly interested in Modern Mopars.
Interested in checking out a Meet & Greet?
Shoot me an email :

[email protected]

and I'll send you the link to where we post M&G's.
Interested in going to a Meet & Greet but don't know anyone?

Come on down and seek out one of the Executive Board Members. We are all dedicated to welcoming new comers and will be happy to introduce you to everyone!
Who Do I Look for?
Johnnyvav
Sublimetime (Gary)
SublimeInMa (Tom)
CtCruzer (Rich)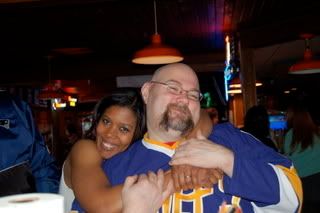 nhdave (Dave)