Discussion Starter
•
#1
•
I recently had my wheels refurbished to a platinum finish and thought I share a few photos as I 'm really happy with the end result. I spent a whole day from 8am and privledged to watch the entire process with Bekim and his team at BK Wheels East Barnet. Its amazing to see these professions at work and the magic they do
This is the bit where it came back from the acid strip. The acid removed the paint leaving it bare metal, which took a good couple of hours.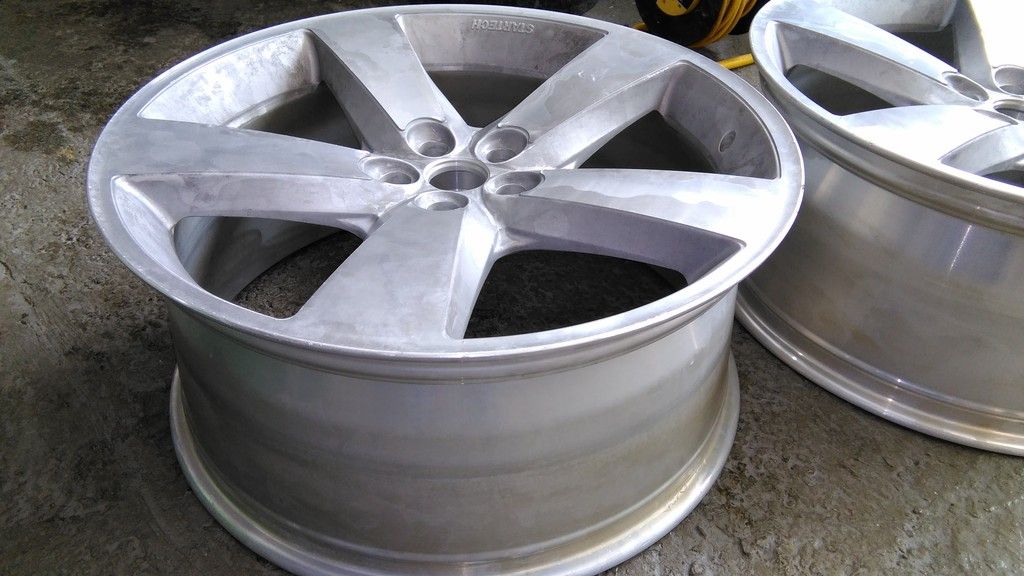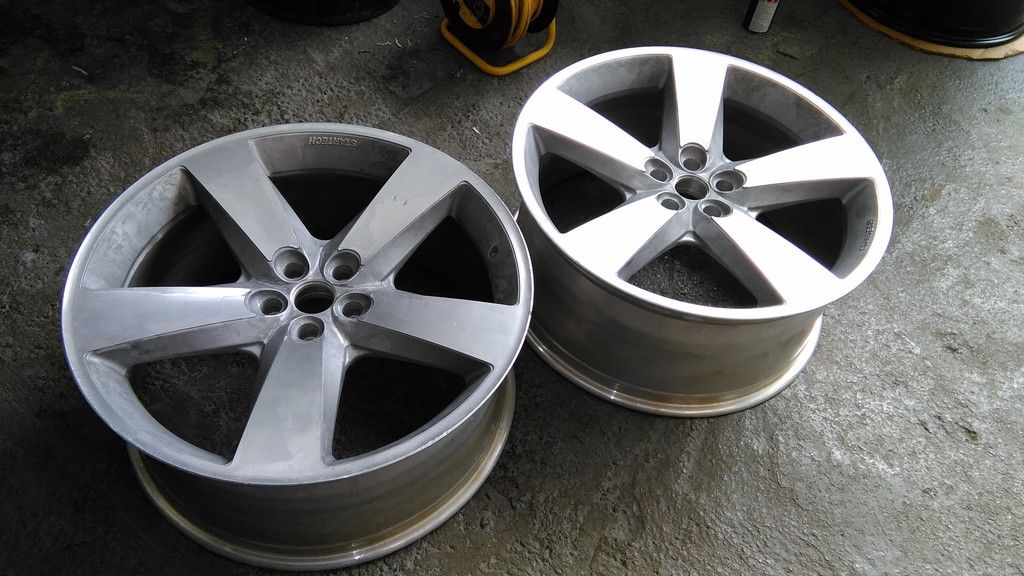 This is the bit where its ready for primer. It gets power coating after the initial prep work. If think the prep might have been the hardest part. The wheels were originally diamond cut and so when it came back from the booth (which I wasn't allowed to go in to see because of safety reason), it was sand blasted smooth.
Here it is out of the oven primed. The primer was a power coat application.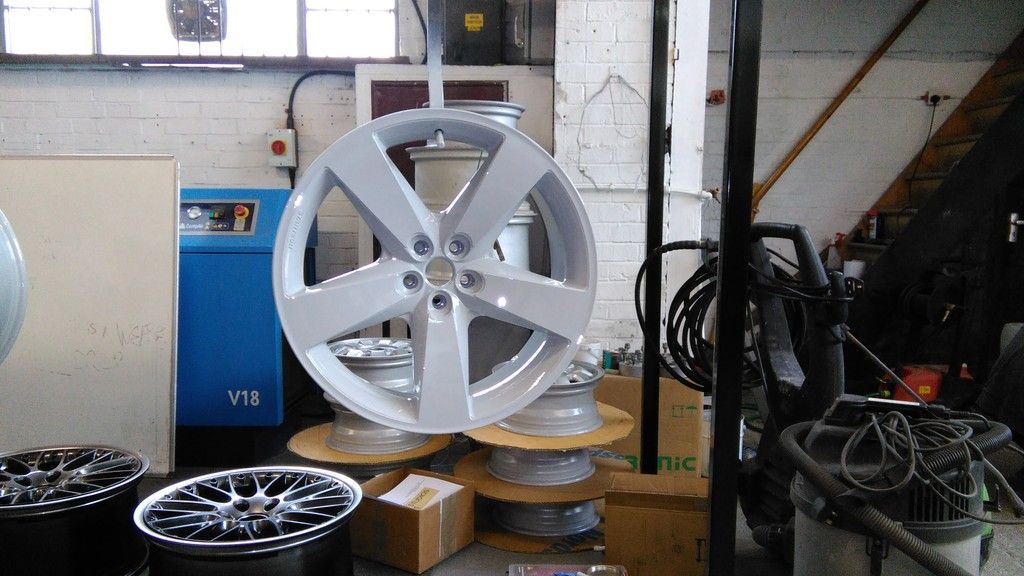 Silver base coat then platinum, its 4X the cost of normal base, here it is been sprayed on.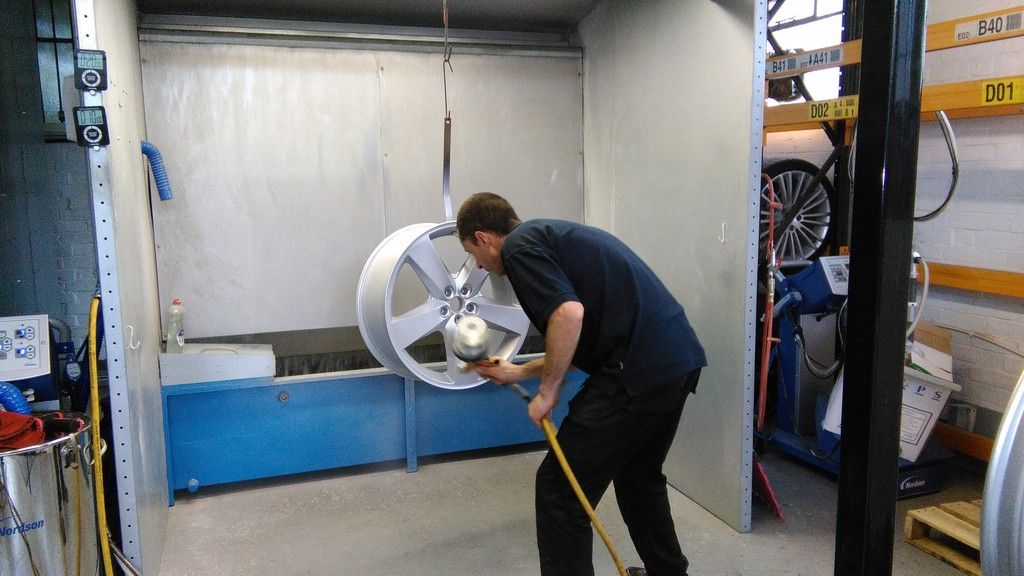 Ready to be power coated with clear coat before the oven again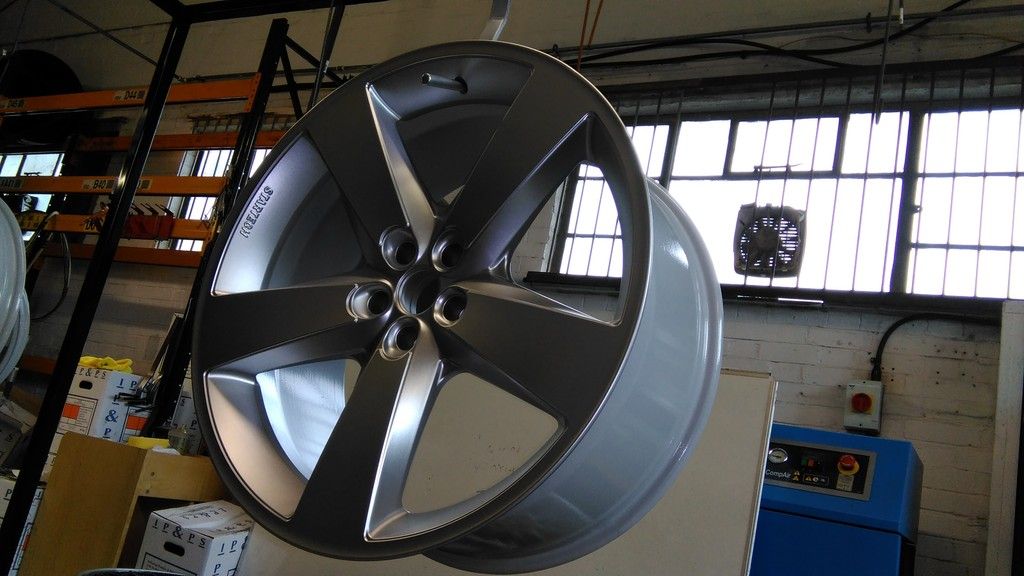 Now comes the power coating with clear coat and then back in the oven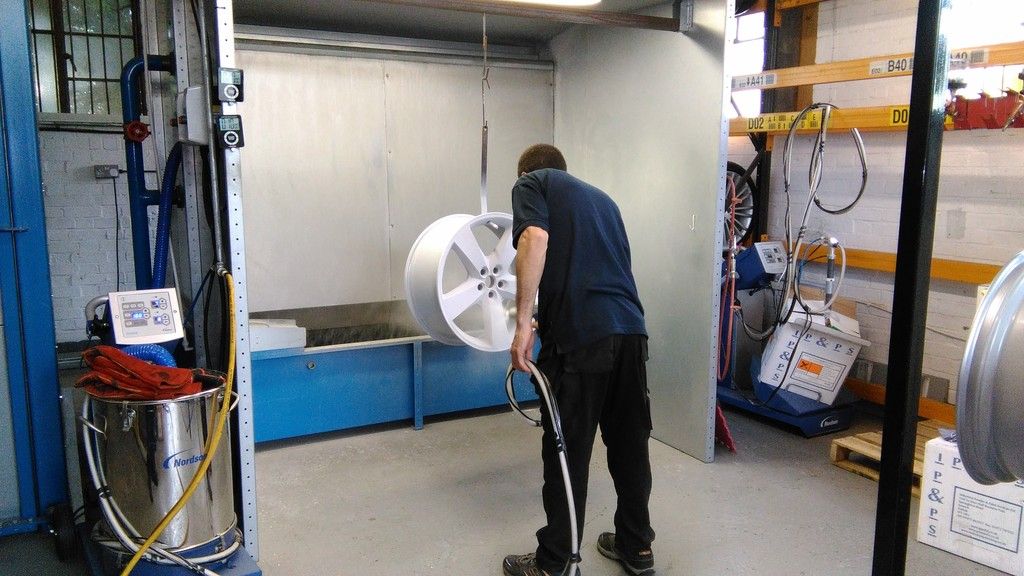 I'm really pleased with the end result. I was tempted to have it diamond cut again but glad I didn't.
It was a long tiring day and I enjoyed watching the process. I'm really careful now and park with great care, hopefully it should last